Posts for tag: cosmetic dentistry
By Pappas Family Dentistry
January 03, 2020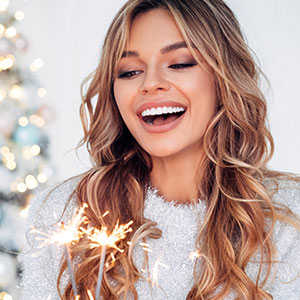 Although we begin our New Year's resolutions with high hopes, many of them fall by the wayside by the end of January. It simply takes tremendous willpower to lose weight or exercise more. So to improve your resolution success rate, why not throw in some with a little more zing, like trying every item on the menu at your favorite restaurant or learning a new magic trick every month? Or how about this one: Resolve to do four things this year to change your smile.
Okay, it doesn't have to be exactly four. But we just happen to have four suggestions—one for each quarter of the new year—that can make your smile the best it can be in 2020.
Brighten up your smile. A professional whitening procedure can improve a stained, dingy smile. Our advanced bleaching techniques give your teeth that brighter look that could last for years with proper care and regular touchups. We can also control the level of whiteness to give your teeth a softer natural look or one that's dazzling bright.
Fix a chipped tooth with bonding. You may have a great smile, except for that one tooth that's missing a little piece. We can repair minor chips and other defects with composite resin material bonded directly to the tooth. Composite resin can be color-matched and shaped to fit the tooth being repaired so that it looks completely natural. Best of all, we can transform your tooth's appearance in just one visit.
Gain a new look with veneers. If you have one or more teeth with mild to moderate chipping, staining or misalignment, dental veneers could change their appearance altogether. These thin wafers of dental porcelain are bonded to the front of teeth to permanently mask imperfections. They're so lifelike, others will have a hard time telling the difference between your teeth with veneers and those without.
Straighten your smile. It's never too late to have a crooked smile straightened. And you might not even have to wear braces: Clear aligners are computer-generated plastic trays worn in sequence to straighten teeth. They're removable, so you can take them out to eat or clean your teeth. Best of all, they're hardly noticeable—and they can give you a more attractive smile.
These and other cosmetic treatments are relatively easy ways to make a big impact on your appearance. Be resolved, then, that with a little help from us this can be the year you'll gain a more attractive smile through the art of dentistry.
If you would like more information about smile enhancements, please contact us or schedule an appointment. To learn more, read the Dear Doctor magazine articles "Cosmetic Dentistry: A Time for Change" and "Beautiful Smiles by Design."
By Pappas Family Dentistry
June 27, 2019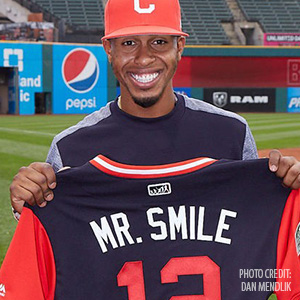 At the first-ever Players Weekend in August 2017, Major League Baseball players wore jerseys with their nicknames on the back. One player — Cleveland Indians shortstop, Francisco Lindor — picked the perfect moniker to express his cheerful, fun-loving nature: "Mr. Smile." And Lindor gave fans plenty to smile about when he belted a 2-run homer into the stands while wearing his new jersey!
Lindor has explained that he believes smiling is an important part of connecting with fans and teammates alike: "I've never been a fan of the guy that makes a great play and then acts like he's done it 10,000 times — smile, man! We've got to enjoy the game."
We think Lindor is right: Smiling is a great way to generate good will. And it feels great too… as long as you have a smile that's healthy, and that looks as good as you want it to. But what if you don't? Here are some things we can do at the dental office to help you enjoy smiling again:
Routine Professional Cleanings & Exams. This is a great place to start on the road toward a healthy, beautiful smile. Even if you are conscientious about brushing and flossing at home, you won't be able to remove all of the disease-causing dental plaque that can hide beneath the gum line, especially if it has hardened into tartar, but we can do it easily in the office. Then, after a thorough dental exam, we can identify any problems that may be affecting your ability to smile freely, such as tooth decay, gum disease, or cosmetic dental issues.
Cosmetic Dental Treatments. If your oral health is good but your smile is not as bright as you'd like it to be, we can discuss a number of cosmetic dental treatments that can help. These range from conservative procedures such as professional teeth whitening and bonding to more dramatic procedures like porcelain veneers or crowns.
Tooth Replacement. Many people hide their smiles because they are embarrassed by a gap from a missing tooth. That's a shame, because there are several excellent tooth-replacement options in a variety of price ranges. These include partial and full dentures, bridgework, and dental implants. So don't let a missing tooth stop you from being Mr. (or Ms.) Smile!
If you'd like more information about oral health or cosmetic dentistry, please contact us or schedule an appointment for a consultation. You can also learn more by reading the Dear Doctor magazine articles "Beautiful Smiles by Design" and "The Impact of a Smile Makeover."
By Pappas Family Dentistry
March 29, 2019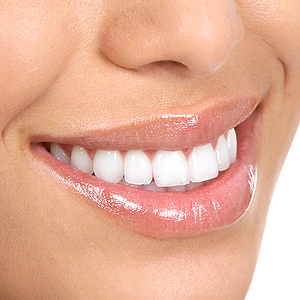 There are a lot of ways to improve the appearance of your teeth. Some methods can be quite involved like crowns or bridgework, which require extensive alteration of teeth to accommodate them.
Other methods, though, can achieve stunning results with less tooth reduction or alteration to your teeth. Porcelain veneers are one such alternative that literally puts a new face on your teeth. A dental veneer is a thin layer of restorative material (usually porcelain) that is bonded to the outside of a tooth to cover blemishes. They're an excellent choice for dealing with otherwise healthy teeth with mild to moderate chipping, wearing, staining or slight misalignment.
Veneers can be fashioned to match the shape and texture of the prepared tooth, as well as coloring that blends with neighboring teeth. They're created by skilled dental lab technicians who use porcelain powder mixed with water to create layers of pliable porcelain laminated together to achieve the appropriate thickness and shape. The veneer is then oven-fired to produce a strong, durable product.
Their use in various dental situations does require some tooth preparation, though normally not as much as other restorative measures — usually no more than 0.5 mm of surface enamel. Removing this small amount will ensure the veneer doesn't look too thick and bulky once bonded to the tooth.
There are some situations, though, where veneers aren't the best choice: because they're mainly a cosmetic solution, they can't remedy problems like poor tooth position and bite or large discrepancies in root position. And teeth that are heavily decayed may require more extensive dental work to repair and preserve them.
In the right situation, though, veneers can make a huge difference to your smile and last for years, as long as you practice effective oral hygiene and don't subject them to abnormal biting force (no cracking hard shell nuts with them — they can shatter). In skilled hands, veneers can transform your teeth from embarrassing to dazzling.
If you would like more information on porcelain veneers, please contact us or schedule an appointment for a consultation. You can also learn more about this topic by reading the Dear Doctor magazine article "Smile Design Enhanced with Porcelain Veneers."