Posts for: March, 2018
By Pappas Family Dentistry
March 28, 2018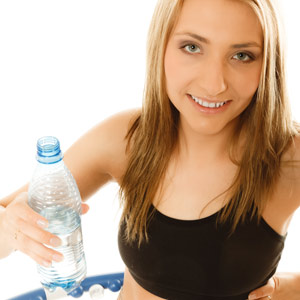 Your teeth's hard, enamel coating protects them from environmental dangers or disease. But although it's made of the hardest substance in the human body, enamel isn't invincible — prolonged exposure to acid can cause dental erosion, a condition in which the enamel's mineral content permanently dissolves, a process known as de-mineralization.
De-mineralization occurs anytime our mouth environment becomes too acidic due to eating or drinking items with high acid content. Saliva normally neutralizes mouth acid in thirty minutes to an hour after we eat, as well as restores mineral content to the enamel (re-mineralization). Danger arises, though, if the saliva's buffering action is overwhelmed by chronic acidity, caused mainly by constant snacking or sipping on acidic foods and beverages throughout the day — in this situation, saliva can't complete the process of buffering and re-mineralization.
As a result, the enamel may permanently lose its mineral content and strength over time. This permanent dental erosion leads to serious consequences: the teeth become more susceptible to decay; the dentin becomes exposed, which causes pain and sensitivity to pressure and temperature changes; and changes in the teeth's size and color can negatively alter your appearance.
It's important to take action then before dental erosion occurs. Along with daily oral hygiene, restrict your consumption of acidic foods and beverages to meal times and cut back on between-meal snacks. Rather than a sports drink after exercising, drink nature's hydrator — water. You should also alter your brushing habits slightly — rather than brush right after you eat, wait thirty minutes to an hour. This gives saliva time to restore the mouth to its normal pH and re-mineralize the enamel. Brushing right after can remove even more of the minerals in softened enamel.
If significant erosion has occurred, there are a number of treatment options we can undertake to preserve remaining tooth structure and enhance your appearance. In moderate cases, we can reshape and cover damaged teeth using dental materials like composite resins or porcelain to fill decayed areas or cover teeth with veneers or crowns.
The key of course, is to identify dental erosion through clinical examination as soon as possible to minimize damage. Your enamel plays a critical role in protecting your teeth from disease — so take the right steps to protect your enamel.
If you would like more information on protecting your enamel, please contact us or schedule an appointment for a consultation. You can also learn more about this topic by reading the Dear Doctor magazine article "Dental Erosion."
By Pappas Family Dentistry
March 13, 2018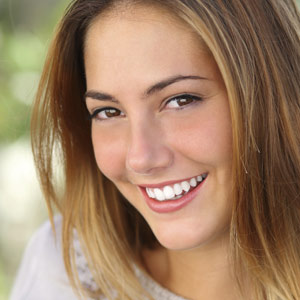 When you're posting a profile photo on LinkedIn, Facebook, Match.com and other social media sites, which shot is likely to make the best impression in terms of "likeability," "competence" and "influence"? One in which you're smiling and showing some teeth, for starters, according to PhotoFeeler.com, a crowdsourcing website that helps people evaluate their head shots. If something about your teeth is holding you back from parting your lips when you smile for the camera, here are some tried-and-true options for doing something about it!
Picture-Perfect Color, Shape and Alignment
Improving the color of your teeth may be as easy as getting regular professional cleanings, which are necessary for removal of calculus — dark-yellow hardened buildup of bacterial plaque — and can polish out superficial staining caused by certain beverages and foods.
Actually changing the color of your teeth entails whitening/bleaching. Professional whitening achieves the fastest results because it uses the highest concentration of peroxide solution and custom-fitted trays. In-home whitening kits take longer to work but are less expensive. Results last anywhere from six months to two years.
For permanent whitening results, consider veneers or crowns. In addition to changing tooth color, they can also alter tooth shape, hide wear and even minimize gaps between teeth. Veneers are affixed to the front of teeth, while crowns cover the entire tooth.
Teeth that are chipped, cracked or have noticeable areas of decay, can be restored with bonding, in which a composite resin material is applied that is colored to match your natural teeth.
You can straighten misaligned teeth and no one even has to know you're doing it. Barely visible and entirely invisible orthodontic appliances include clear braces, lingual braces (attached to the tongue-facing side of teeth) and clear aligners, which are removable for tooth brushing/flossing, cleaning the appliance, eating, and special occasions.
If you would like more information about enhancing your smile, please contact us or schedule an appointment for a consultation. You can also learn more about this topic by reading the Dear Doctor magazine article "Beautiful Smiles by Design."